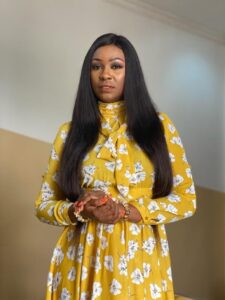 Obiajulu Olabisi Ugboh popularly known as BeeCee Ugboh is a certified Life Coach and Neuro Linguistic Practitioner (NLP) from Olusola Lanre Coaching Academy Nigeria. A graduate of Political Science and also bags an International Diploma in Montessori Education. She went further to obtain a certificate in basic presentation from National Broadcast Academy and has worked with children and adults for over five years specializing in Personal Development, Career Development, Entrepreneurship Training and Self Esteem Coaching. BeeCee Ugboh has worked with clients from across the country, helping them achieve their goals in different areas of life.
As an educational consultant, She trains teachers and consults for schools in the 21ST Century Teaching Methods with a focus on collaboration, critical thinking skills, creativity, communication and VARK learning techniques. Her passion for teaching and learning motivated her into creating a teacher training initiative tagged Nurturing The Nurturer which holds yearly with the sole aim of developing the next generation educationist to build future ready learners.
She's also the woman behind BeeCee and Brains Book Club ensuring that members read at least a book a month with weekly chapter reviews in order to foster personal development of individuals across nations. As a life long learner, She emphasizes on not just acquiring knowledge but applying them to real life experiences that bring about positive change.
An award winning singer/rapper with an album and singles, actor and film maker who has featured in both films and TV series airing across TV stations in the country, producer, radio host with her show Love Angles with BeeCee Ugboh and Shepreneur with BeeCee Ugboh on Africa Business Radio.
As an entrepreneur, she is currently running four businesses and cohosts Nigeria's no 1 breakfast TV show Your View TVC where she won the TV personality of the Year 2019. Back to the four businesses, She runs a consulting firm ( BisUch Consults) that handles coaching, trainings and educational consulting, A media company ( BisUch Media Entertainment) that covers television and radio hosting as well as film productions; Hair By BeeCee which covers wig sales and House Of BeeCee fashion label for African outfits, bags and footwear.